Miramundo Valley
Cerro Miramundo - Guatemala
ABOUT THE PROJECT
When we see a village like Miramundo, we ask ourselves...why?  Why would a village at the base of Zacapa's National Park,  surrounded by thriving communities and tourism, suffer as much as a secluded village many hours away in the mountain ranges?  The challenges this village faces is not necessarily due to their location as being in isolation, sometimes, it's simply neglect.
With the growth in population surrounding Miramundo, waste is taken away from the touristic and robust lifestyle of thriving communities and carried to nearby villages, where their income becomes the collection and sorting of other's garbage.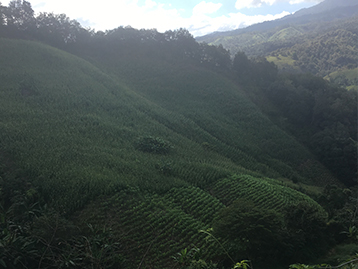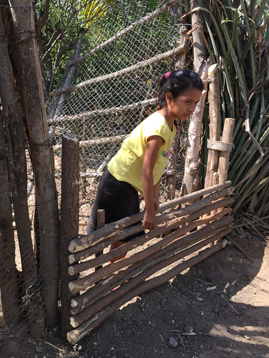 With approximately 800 locals, Miramundo is constantly fighting for survival.  This village without a voice, feels hopeless.   And with its cry for help, their lead pastor makes a plea:
"Through this I, Julio De Paz, pastor of the community Miramundo, request support because for many years our community has been affected greatly since we do not have a source of clean water to supply us.  We are forced to use water which passes through a canal in front of our community.  It is completely contaminated since its use is exclusively for irrigation of melon fields located in the neighboring communities. It is for this reason that we made this request as a distress call for the people of our community.  We trust and believe that, with the use of water purification filters, the water of said canal could be of great use to our neighbors without running a risk when ingesting it. On behalf of our community, we thank you for your valuable cooperation. Which will be of great blessing and help for our children."
Julio De Paz,  Pastor Miramundo
Come together and help this community thrive by creating the opportunity to drink fresh water as opposed to the polluted canal.   The desperation for water is unbelievably real, for this community is in great need of a solution.  The assessed project would include not only water filters, but water wells.  With the added wells to tap into fresh water deep below, we are ensuring the purity of the source.   The water filters would secure the cleanliness and absence of any bacteria which could contaminate the water from the well to the glass.
Together we can answer the prayers of a village in need and give them a sustaining hope.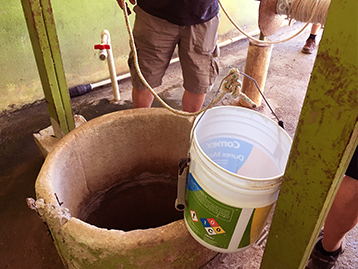 LOCATION
Miramundo is located near a hot spot of restaurants, hotels and even a National Park overseeing a beautiful landscape.  It's very difficult for a community like this to outshine an overwhelming rush just a few kilometres away, and as a result a decline in health and well-being are prevalent.
DONATE & MAKE A DIFFERENCE