Get in Touch
DIRECT YOUR MESSAGE *
Projects
Support
Volunteer
General Information
Donations
Other
CHECK THE BOX BELOW
MESSAGE *
SEND MESSAGE
SINCE 2016 SUSTAINING HOPE INTL. HAS RAISED
$8,309
new york office
Alice Williams
#1 Mapp Streethello@hope-foundation.org+1 346 195 8321
melbourne office
Mark Black
#21 Jump Streetcontact@hope-foundation.org+1 244 185 8331
amsterdam office
Gene McDonald
#17 Texier Streetrelations@hope-foundation.org+1 346 195 8321
SHARE

  FACEBOOK


  TWITTER


  INSTAGRAM


  PINTEREST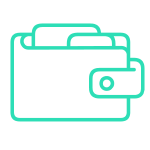 MAKE A DONATION
Without your support, bringing life into these communities so they may be a testimony for future generations, would simply be impossible.
BE A VOLUNTEER
Your generosity in helping to provide safe drinking water, is immensely appreciated. Help in the fight against malnutrition, however your heart calls you to do so.
SPREAD THE WORD
Help stop the needless suffering from waterborne diseases by giving life, love and hope to all those in need. Water is NOT a luxury, it's the source of LIFE.