People with access to clean water

Families with access to clean water

Villages with access to clean water
How Your Support Makes a Difference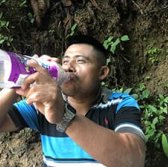 People, families, schools, churches and communities, will all have instant access to safe, clean drinking water. Encouraging a thriving community, filled with opportunity and a desire to succeed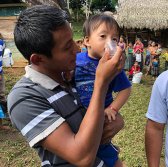 Safe water, means new strength and new hope. Fatality rates are drastically reduced due to clean water consumption. Longer lives lead to a productive future for the whole community, contributing to the welfare of the country.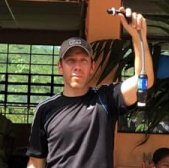 Educating villages on behavior change communication (BCC) on water, sanitation, and hygiene while using the water system will immensely reduce issues caused by contaminated water ten-fold. Simple steps – huge results!
Mayan Heritage & Philanthropy Experience
Embark on a transformative journey of cultural immersion and compassionate impact with our Mayan Heritage & Philanthropy Experience. Witness the vibrant Mayan culture, meaningful volunteer projects, and authentic connections that will leave a lasting impression. Let our heartwarming video inspire your spirit of adventure and join us on this extraordinary quest for positive change. Press play and embrace the Mayan spirit.
Experiencia de Herencia Maya y Filantropía
Embárcate en un viaje transformador de inmersión cultural e impacto compasivo con nuestra Experiencia de Herencia Maya y Filantropía. Observa la vibrante cultura maya, los significativos proyectos de voluntariado y las auténticas conexiones que dejarán una impresión duradera. Deja que nuestro conmovedor video inspire tu espíritu de aventura y únete a nosotros en esta extraordinaria búsqueda de cambio positivo. Presiona play y abraza el espíritu maya.
Water systems on location
Witness the amazing power of a system which produces 1800 litres per hour of pure, clean and healthy water. Ready to drink and to use for every purpose, with activated charcoal technology. This facility allows the cleaning of any water source, no matter how contaminated, and provide thousands of people with access to the healthiest water available. Ideal for larger communities.
The Sawyer Filter Systems, coupled with the bucket is a sure solution to a great need. Integrated with the same technology as kidney dialysis, the filter's hollow fibre membranes trap nearly 100% (99.9999999%) of all bacteria in the water. Life-threatening illness caused by waterborne bacteria such as e-coli and Cholera are no more. Ideal for the most remote locations.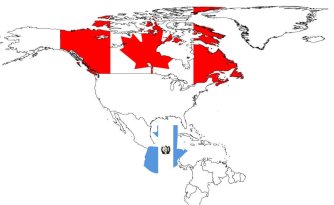 Sustaining Hope International is located in Montréal, Québec, Canada. Despite Canada having about 20% of the world's fresh water supply, only 7% of it is renewable. This puts a heavy strain in many rural communities, rendering clean water scarce and / or contaminated due to overconsumption in the largely populated cities.
Guatemala, a country whose water supply is over 95% contaminated, forcing local communities to drink water filled with diseases and viruses, causing harm and death. With added droughts, reduced access to water, as well as the poor water conditions, contribute to 1 out of every 2 children suffering from malnutrition.
►We strive to empower communities
►We bring the voice of hope
►We are passionate volunteers
►We strive to educate communities
►We bring hope for a brighter future
Witness the Transformation
"When Saul gave the filter to my mom she was a little scared to drink it. She had never seen clear water like that. She told me to drink it first. When she saw the look on my face, she wanted it too. She loved it so much."

"Praise God for you to have come here to help us. We appreciate that you have given us access to clean water. Thank you from the bottom of our hearts."

"The children get very sick each month, and now with the filters I am sure they won't. Thank you so much for thinking of us and giving us clean water. God bless you."

"You have not lived today until you have done something for someone who can never repay you"
JOHN BUNYAN