Thanks for Your Generosity
$ Donation Amount:
1 Water Filter for one family (5 pers)2 Water Filters for two families (10 pers)3 Water Filters for three families (15 pers)Give a Custom Amount
Select Payment Method
PayPal
Offline Donation
Personal Info
First Name *
Last Name
Email Address *
Donation Total:
$35.00
ALL DONATIONS GO TO

quenching the poor
Fresh and clean water as it has never been tasted, now available for all within reach
strengthening families
Educating villages on behavior change communication on water, sanitation, and hygiene

treating the sick
Safe water being used on location, ensuring a higher effectiveness when treating illnesses
reducing fatalities
Fatality rates are drastically reduced due to clean water consumption.
HOW FAR ARE YOU WILLING TO GO
35/1 filter
Each filter provides enough clean water for a whole family, lasting many years without needing to be replaced
70/2 filters
Won't you please make a donation today and support a worthy cause.  Water is not a luxury it's our right
105/3 filters
Ensure the lasting future of the children of Guatemala by helping to providing fresh water
QUESTIONS? GIVE US A CALL
+1 514 581 0457
WHAT OTHER VOLUNTEERS SAY
Class aptent taciti sociosqu ad litora torquent per conubia nostra, per inceptos himenaeos. Sed molestie augue sit amet leo consequat posuere. Vestibulum ante ipsum primis in faucibus orci luctus et ultrices posu

MARIA ALLISON
Volunteer
Quisque eget odio ac lectus vestibulum faucibus eget in metus. In pellentesque faucibus vestibulum. Nulla at nulla justo, eget luctus tortor. Nulla facilisi. Duis aliquet egestas purus in blandit curabitur vulputate

MARK ANDERSON
Volunteer
Duis aliquet egestas purus in blandit. Curabitur vulputate, ligula lacinia scelerisque tempor, lacus lacus ornare ante, ac egestas est urna sit amet arcu. Class aptent taciti sociosqu ad litora torquent per conubia nostr
SHARE

  FACEBOOK


  TWITTER


  INSTAGRAM


  PINTEREST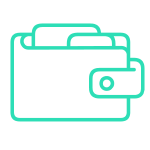 MAKE A DONATION
Without your support, bringing life into these communities so they may be a testimony for future generations, would simply be impossible.
BE A VOLUNTEER
Your generosity in helping to provide safe drinking water, is immensely appreciated. Help in the fight against malnutrition, however your heart calls you to do so.
SPREAD THE WORD
Help stop the needless suffering from waterborne diseases by giving life, love and hope to all those in need. Water is NOT a luxury, it's the source of LIFE.