Join our growing family
VOLUNTEER / SUPPORT
"You have not lived today until you have done something for someone who can never repay you."
– John Bunyan –
Do you have a desire to help those in need?  To save lives by providing the most basic of necessities, to a world who has never even tasted a fresh glass of clean water?  According to the World Health Organization, malnutrition accounts for 45% of all child deaths.  The challenges which they face,  are not the fault of their own, but it does not have to be this way.
We are strong, we are courageous and we are love.  We have the ability to help those who cannot help themselves, to teach those who cannot teach themselves and to love those who feel unloved and unwanted.
You might feel the call to help, but at the same time think,  "What can I do?" The answer is easy,  you can be yourself in a world who desperately needs you. Each one of us has a talent, a skill,  or even simply a desire to serve others, that is all that is needed.  For no matter what you bring to others, it  is filled with love, and in a world where one might feel forgotten,  love is the greatest and most valuable gift, one could receive.
If you would like to join us by providing clean water to a world in need, giving them strength, opportunity,  aptitude, and sustainability then please click "JOIN US" , fill out the form and we will gladly have you on board.
Saul,  Marie-Joelle & Michelle
Possible
starts now!
Get in touchvolunteers@sustaininghopeintl.org+514 581 0457
team work
"Teamwork is the fuel that allows common people to attain uncommon results." –Andrew Carnegie

flexibility
"Fluid thinking keeps you from getting stuck, which in turn opens the door to greater possibilities." –David Masson

creativity
"To think creatively, we must be able to look afresh at what we normally take for granted." — George Kneller
QUESTIONS? GIVE US A CALL
+1 514 581 0457

 CONTACT US & BECOME A VOLUNTEER 

WHAT OTHER VOLUNTEERS SAY
Class aptent taciti sociosqu ad litora torquent per conubia nostra, per inceptos himenaeos. Sed molestie augue sit amet leo consequat posuere. Vestibulum ante ipsum primis in faucibus orci luctus et ultrices posu

MARIA ALLISON
Volunteer
Quisque eget odio ac lectus vestibulum faucibus eget in metus. In pellentesque faucibus vestibulum. Nulla at nulla justo, eget luctus tortor. Nulla facilisi. Duis aliquet egestas purus in blandit curabitur vulputate

MARK ANDERSON
Volunteer
Duis aliquet egestas purus in blandit. Curabitur vulputate, ligula lacinia scelerisque tempor, lacus lacus ornare ante, ac egestas est urna sit amet arcu. Class aptent taciti sociosqu ad litora torquent per conubia nostr
SHARE

  FACEBOOK


  TWITTER


  INSTAGRAM


  PINTEREST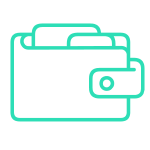 MAKE A DONATION
Without your support, bringing life into these communities so they may be a testimony for future generations, would simply be impossible.
BE A VOLUNTEER
Your generosity in helping to provide safe drinking water, is immensely appreciated. Help in the fight against malnutrition, however your heart calls you to do so.
SPREAD THE WORD
Help stop the needless suffering from waterborne diseases by giving life, love and hope to all those in need. Water is NOT a luxury, it's the source of LIFE.