Other ways to help
ADDING TO YOUR OPTIONS
FUNDSCRIP
GIFT CARD FUNDRAISER
Please consider helping our group raise funds by using FundScrip, which is a fundraising program that lets you raise funds simply by purchasing gift cards for your every day shopping (i.e. groceries, gas, gifts and household items). When you purchase a $100 grocery gift card, you receive the $100 card, but in addition, a percentage is donated to our fundraising campaign.
$5,599 of $7,000 raised
AIR MILES REWARD MILES
AIR MILES POINTS COLLECTION
Please consider donating or using our Sustaining Hope International Air Miles Rewards collector card along with your purchases either in store or online. Each time you use our card, every dollar spent goes to helping us reach our destinations, where we are able to provide clean, healthy water to a world in need.

FIND OUT MORE &  DONATE


CLICK TO  DOWNLOAD CARD

WE ARE SUPPORTING
124 Families in 3 Villages
4 STRATEGIES WE MAY APPLY
homes
Travelling hours each day for a simple drink of water is unacceptable,  we aim to provide water filtration in each home connected to a nearby water source.  In this way,  families will gain strength when cooking and drinking bacteria free water,  reducing the ailments affecting so many lives.

healthcare
Filtration means less illnesses and hospital visits.  Therefore, low absenteeism resulting in the continual growth of the community.  Two types of water systems are implemented, bacteria free and bacteria & virus free.  This virus free filter is hospital grade, comparable to a kidney dialysis machine.

education
The implementation of a successful water supply project in rural areas cannot be completed without  required education on the sanitation and hygiene components.  It is our mission to bring these essential components of WASH (Water, Sanitation and Hygiene) deep in the poorest of areas.

prayer
We urge you to participate with us in this great endeavor and stop the needless suffering. Only with your aid will the communities feel there is hope in the Lord and hope in whom He provides to help them.  Let us give opportunity to those by extending their lives long enough to receive His Grace.
SHARE

  FACEBOOK


  TWITTER


  INSTAGRAM


  PINTEREST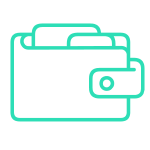 MAKE A DONATION
Without your support, bringing life into these communities so they may be a testimony for future generations, would simply be impossible.
BE A VOLUNTEER
Your generosity in helping to provide safe drinking water, is immensely appreciated. Help in the fight against malnutrition, however your heart calls you to do so.
SPREAD THE WORD
Help stop the needless suffering from waterborne diseases by giving life, love and hope to all those in need. Water is NOT a luxury, it's the source of LIFE.