Site Map
Pages
HOME
WATER FILTER SYSTEMS
PROJECTS
EL OASIS
LAS CASITAS & HOPE VILLAGE
MOUNTAIN RESCUE
MIRAMUNDO VALLEY
STORIES
ABOUT US
OUR SUPPORTERS
EVENTS
CONTACT US
JOIN US
DONATE
DONATION HISTORY
DONATION CONFIRMATION
TRANSACTION FAILED
SITE MAP
DONATE & MAKE A DIFFERENCE
Notice: Test mode is enabled. While in test mode no live donations are processed.
$ Donation Amount:
Select Payment Method
Offline Donation
PayPal
Personal Info
First Name *
Last Name
Email Address *
Two ways to make offline donations:
Electronic Transfer (e-transfer)
Through your own financial institution, you may send the donation to donations@sustaininghopeintl.org
Please indicate in the message box that it is for the project "Purify Water Guatemala"
Mail-in Donations:
Please make the cheque payable to "Sustaining Hope International"
Indicate on the memo line that it is for the project "Purify Water Guatemala"
Mail your check to: Sustaining Hope International, 8970 Place Georges-Monarque, Montreal Quebec, H1E 2T8
All contributions will be gratefully acknowledged and are tax deductible.
Donation Total:
$25.00
SHARE

  FACEBOOK


  TWITTER


  INSTAGRAM


  PINTEREST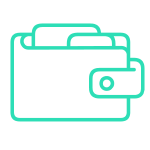 MAKE A DONATION
Without your support, bringing life into these communities so they may be a testimony for future generations, would simply be impossible.
BE A VOLUNTEER
Your generosity in helping to provide safe drinking water, is immensely appreciated. Help in the fight against malnutrition, however your heart calls you to do so.
SPREAD THE WORD
Help stop the needless suffering from waterborne diseases by giving life, love and hope to all those in need. Water is NOT a luxury, it's the source of LIFE.